Convergent BSS
BSS Bercut is a set of business-oriented solutions for a long-term technological development of telecom operators. BSS Bercut solutions allow operators to manage their business processes (products, revenues, customer interactions, etc.)
The package meets the modern technological and business requirements of the telecommunications market, reducing the time-to-market of communication and digital services launch based on 5G, M2M, IOT technologies. All BSS solutions are scalable and suitable for operators of any level (from Tier-1 to Tier-4).
supports various communication standards: CDMA/2G/3G/4G/5G
automation of all business processes of operators
flexible configuration of products and business processes
development of the digital ecosystem of partner services
easy integration into the IT structure of the telecom operator
seamless transfer of subscribers' numbers from another operator
high performance
supports various business models: B2C, B2B, B2B2X, MNO/MVNO
pre\post paid billing methods
Business value
TTM
reduces the time for launching products / services
Revenue
stimulates the growth of total revenue of the operator
Subscriber
ensures retention and growth of the subscriber base
Usage scenarios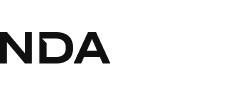 The story of a startup's development
570 000 subscribers
790 subscribers (during the holiday period)
10% transitions on MNP
the largest subscriber base in the assigned territory
In December 2015, Bercut partnered in launch of a mobile operator in a resort zone of one of the CIS countries.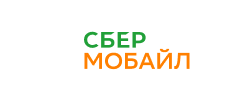 How Sber and Bercut created the most innovative MVNO
growth of revenue by 3.5 times
the Most Innovative MVNO at the MVNO Awards 2020
> 1 M subscribers
full MVNO
In September 2018, a new mobile virtual network operator was introduced to the Russian telecom market ― SberMobile by Sberbank. Two years later it was recognized as the Most Innovative MVNO at the MVNO Awards 2020. The operator was created by the largest Russian bank in close cooperation with Bercut, an international provider of solutions for CSPs.
Bercut helps Tele2 create new products under other rules
Bercut remained in the shadow of Tele2 for a long time. The technological solutions delivered by the company to Tele2 have drastically changed the performance of that telecom giant. Making payments by a smartphone, retaining a mobile number after switch to another operator and selling unused traffic — all those services have been successfully implemented, also due to Bercut involvement as a BSS partner.