Building up a successful MVNO
Today, many business leaders consider launching their own MVNO to enhance the ecosystem of customer services. What challenges those companies face and what tools should they use to successfully launch an MVNO?
Business is no longer focused on providing only a single service. It tends to build up a comprehensive ecosystem by offering a range of services to their customers. Any business player, regardless of the industry, can extend a product line with MVNO services because all customers need mobile services. So, why virtual network operators are not so numerous in the market?
One of the things to understand is that it is difficult to compete with traditional mobile operators as they have business in the market for a long time. However, one may endeavour it and successfully take advantages of being an MVNO by using the existing customer base and CX data appropriately. Such advantages make the launch of the MVNO project more effective by offering useful and non-ordinary value-added services to core business customers.
Added value as a major benefit 

A virtual operator can be most effectively launched by using the Full MVNO model. In this model, a virtual operator owns all network elements except for the radio network itself that is leased. This model allows one to flexibly create one's own products to differentiate from the competitors. The MVNO services must incorporate a visible value that is useful for customers of the core business.
To create a value proposition for prospective customers and demonstrate the capacity of a new mobile operator, you should regularly analyze the actual state of your business. At the time of MVNO launch, the company already has its customer base and product line. Hence, it is necessary to understand who your customers are, how they behave, what services are already in use to conduct a comprehensive analysis of the customer journey. The analysis of their behavior will reveal the very customer insight that a virtual operator will offer to satisfy a new subscriber.
Mobile penetration in the Russian Federation now exceeds 179% (surplus). Therefore, the future subscriber base of MVNO will include existing customers of other mobile operators.
Mobile users will desire to switch to a new communications service provider if they feel their personal value of a new product. To do so, high quality is not enough. The offered services should be clearly targeted at various audiences: individuals, business segment or the public sector. By the way, virtual operators are not represented in the public sector now.
Generally, MVNOs create new services by providing special offers with regard to user loyalty to the core business. Suppose that a bank launches a virtual operator and offers discount tariffs for communication services for 1 year to all mortgage holders or depositors. At the same time, the bank clients using other products of the bank (loans, debit or credit cards) cannot take advantage of that offer, and all MVNO services become irrelevant to them. Those people do not benefit from buying a virtual operator's SIM card. That is why it is necessary to analyze what products are currently used by the existing customers. An offer should be personalized, not just addressed to all mortgage holders or depositors. A virtual operator should take into account a term, deposit sum, a number of products used, and so on.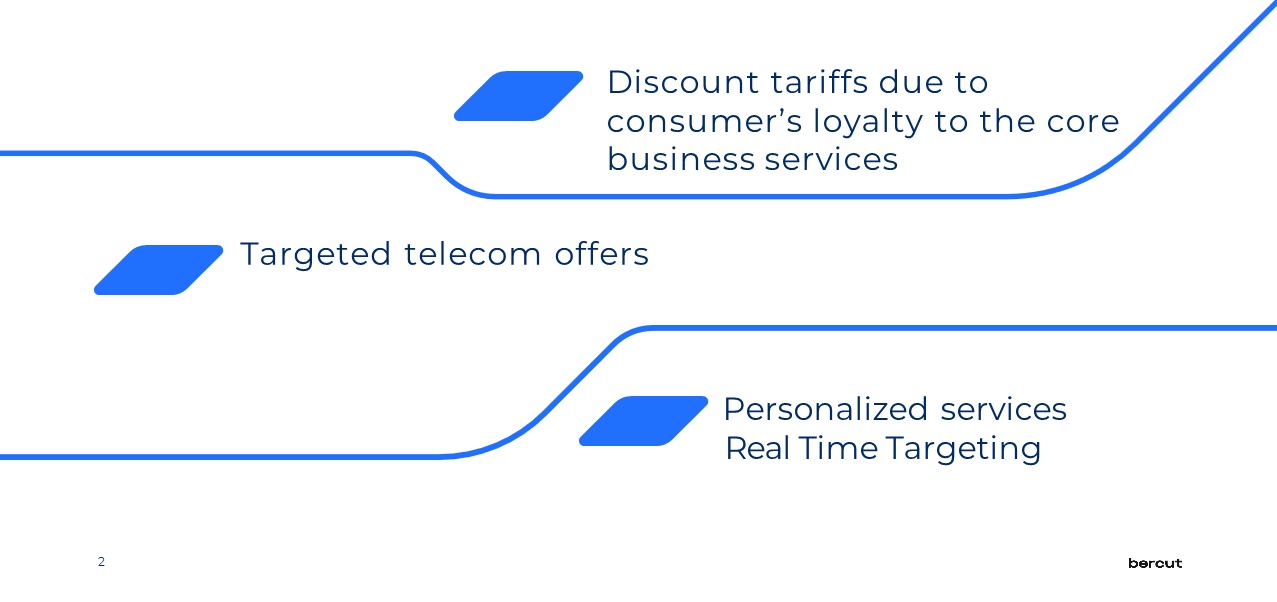 Refining Customer Journey
Traffic management specifics 

MVNOs use base transceiver stations of traditional operators, and hence their bandwidth is limited. Therefore, subscribers have a lower data transfer rate if one of them actively downloads torrent files or movies in Full HD (so called "leech"). As a rule, the virtual operators that are unable to enhance their network capacity or rebuild a base station can only limit the speed of such a leech. As a result, the user that downloads a lot of traffic unsubscribes from this MVNO because it does not satisfy their needs anymore.
To retain that leech and provide high-quality service to other users, it is necessary to effectively manage the network capacity. 
A virtual operator uses the Traffic management platform that reacts to traffic congestion in a particular segment, analyzes subscribers by type of consumption in real time and redistributes traffic to reduce the network load. By doing so, the solution performs analyses by many parameters: downloaded content, volume, IP address, a subscriber's data plan and history of using the core business services, whether he or she interferes with other subscribers, and so on. This way, traffic management helps increasing network capacity while maintaining customer loyalty.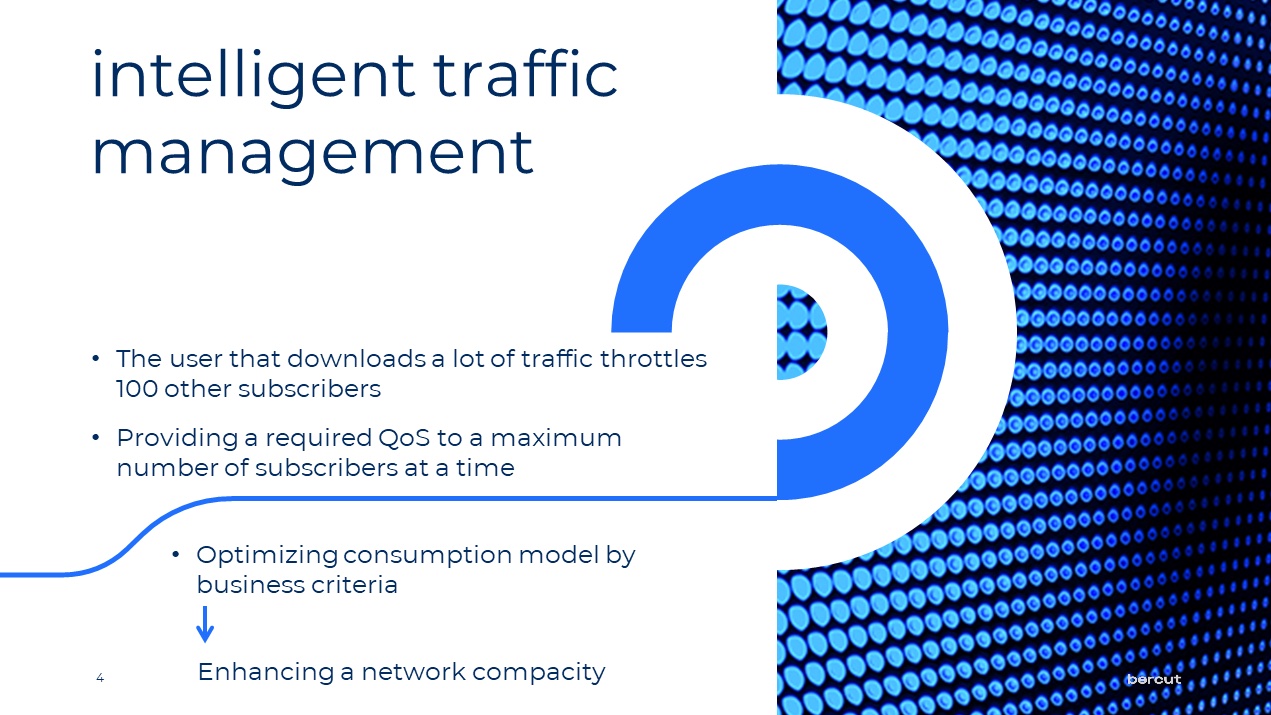 Intelligent Traffic Management
MVNO perspectives 

MVNOs may not just sell data packages, but also create an entire ecosystem of services for certain segments of a customer base and offer advantageous data plans for family, friends, corporate clients and B2B. For example, a virtual operator may implement business products with access to cloud services that are becoming even more popular now.
The public sector is a new niche for MVNOs. The participation in digital transformation projects, digital economy, smart houses, cities and factories will apparently lead to success. Cooperation with the state institutions will allow one to significantly enlarge a subscriber base and strengthen MVNOs in the Russian market.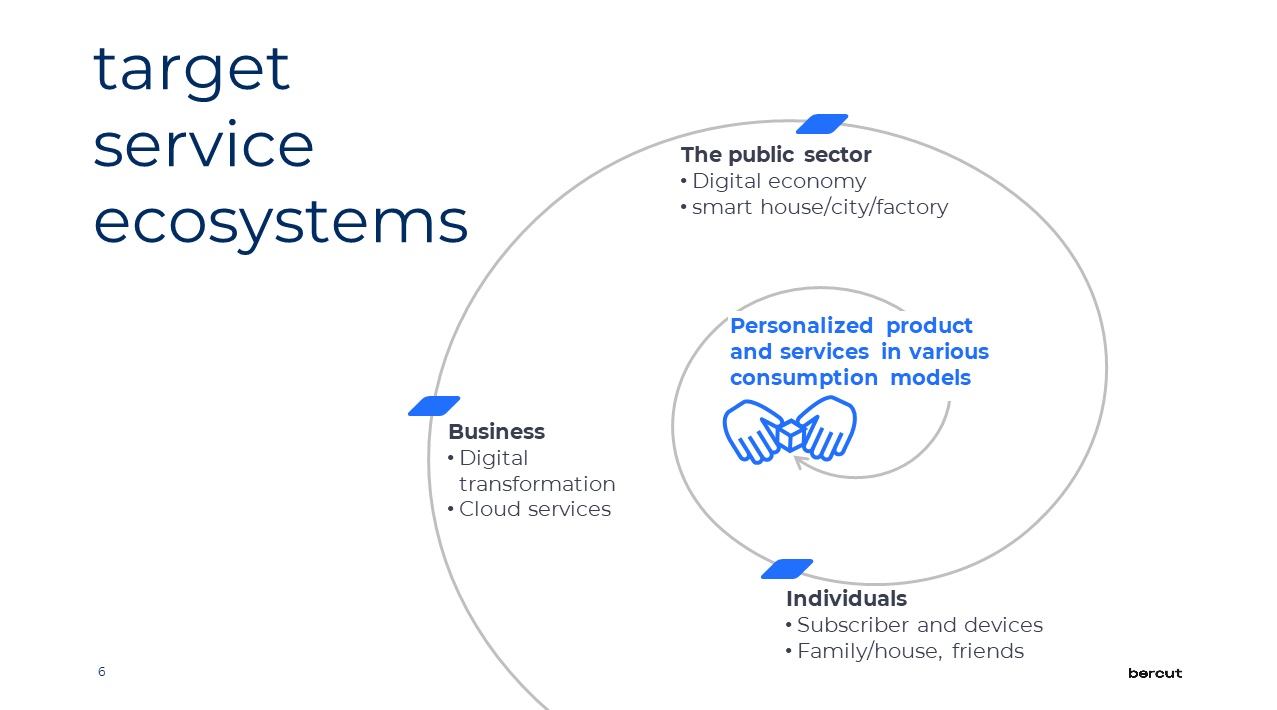 Target Service Ecosystems
The solutions to launch a successful MVNO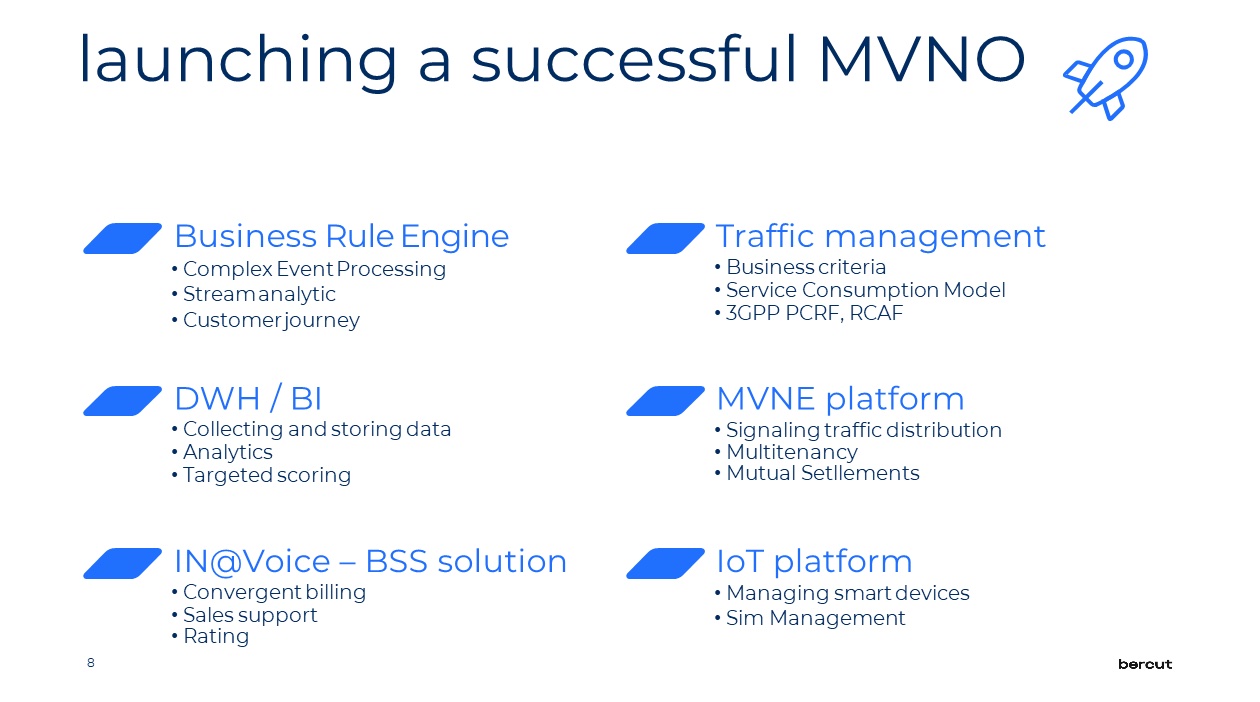 Launching a successful MVNO